Outdoor
With family (from 8-9 years old), between adults, EVJF, EVG, Rallyes...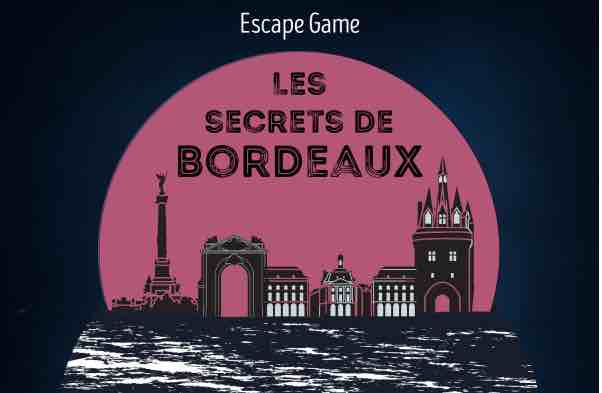 An Escape Game for all ages, adults and children (from 8-9 years old)
Do you think that Bordeaux can have no secrets for you?
An Escape Game in the heart of the historical center of Bordeaux
2 original routes to discover the city center in a playful way
This Escape Game aims to make you discover emblematic places or monuments of the city such as the Cailhau Gate, the Galerie Bordelaise or the Rue du Loup.
Objective of the Escape Game: to reach the guide within a time limit (70 minutes on the clock)
To achieve this, it will be necessary to solve clues and mysteries in connection with the history of Bordeaux
You have a map, a tablet and a book, your cell phone to be reached by your guide if necessary
ATTENTION: in French only
Notice to the little cheaters: your laptop will not be of any use to you to solve the riddles (too easy). You won't find the answers to the riddles, they are much too subtle for Google ...
Same price as direct!
Rates and practical information
80€ for a group of 2 to 6 people (regardless of the number of participants)
In family (with children from 8-9 years old), with friends, as a couple, for an EVJF or EV
Duration of the Escape Game 1h30 (including 10mn presentation)
Distance traveled : about 2km
Age From 8-9 years old
6 people max. per team and the mandatory presence of at least one adult
Course Depending on the itinerary, you will have the opportunity to discover emblematic places or monuments of the city such as the Porte Cailhau, the Galerie Bordelaise or the Rue du Loup.
Language in French only
Meeting place Place Camille Jullian, 1 - 5 rue Saint Siméon
4 routes proposed in the neighborhood
WE LIKE
It's a fun outing, like all Escape Games, with the added bonus of a cultural dimension. This game develops the sense of orientation and observation
We keep the children away from their screens!
Discover Bordeaux while having fun and getting fresh air
It is a very entertaining outing, outside, ideal for families
Frequently asked questions