From April 6 to November 5, 2023
At the Bordeaux Museum - Sciences et Nature
Location : at the Bordeaux Museum - sciences and nature
Date April 6 to November 5, 2023
Age: from 6 years old, a space for 3-6 years old
Schedules From 10:30 am to 6 pm (April to September) and from 10:30 am to 5:30 pm (October to March)
Opening : Tuesday to Sunday inclusive
Closing days : Mondays and holidays (closed on holidays except July 14 and August 15)
Adult rate 8€ (museum ticket + exhibition)
Youth rate from 6 to 18 years old : 3,5€
Free of charge: for children under 6 and 1st Sunday of each month (except July and August)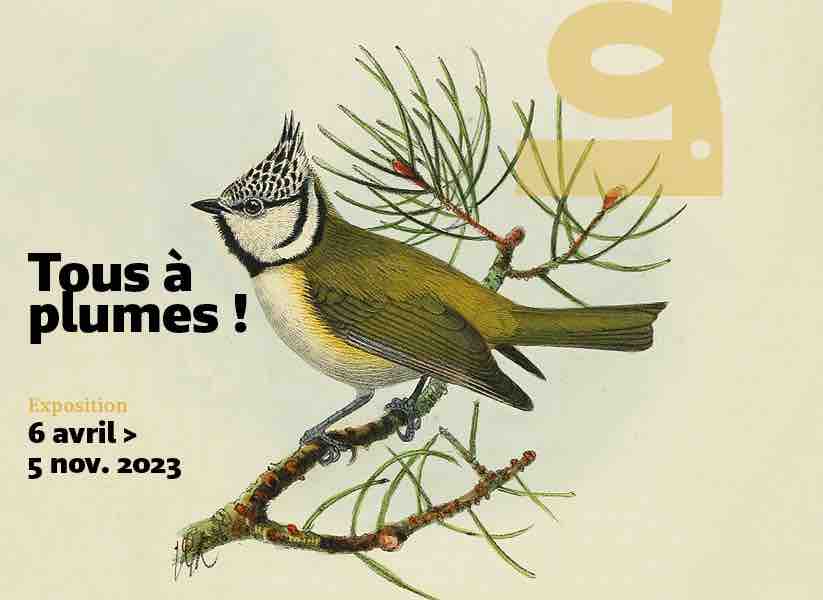 All feathers and ... Feather balls
The "All feathered" exhibition is designed to introduce the world of birds to children from 6 years old. Although they have become invisible because we are used to seeing and hearing them, birds are a permanent fixture in our cities and countryside.
The course of the exhibition (composed of 24 interactive modules and 4 immersive zones) was created by the Apex association and by researchers from several countries. It presents naturalized specimens from the museum's collections. This exhibition takes the children into a sensory experiencewhere they re-discover the birds and their diversity by sight, hearing and touch.
Sizes, morphologies, colors but also songs, feathers and plumage, children learn the specificity of the world of birds and their wild life: from courtship, to migration, through flight and hunting techniques and even the art of camouflage. It's exciting!
For children from 3 to 6 years old
Feather balls it is an exhibition within the exhibition ! A space dedicated to the youngest from 3 to 6 years old. Awakening modules (sound, imitation, touch ...) have been installed to meet the curiosity of the very young public. Birds such as the pink flamingo or the blue macaw, dressed in their most beautiful colors, are honored in this room.
Anne Hernalsteen & Xavier Lebrun of the Apex association are the creators of Tous à plumes! They are the creators of several inter-generational travelling exhibitions and advocate for openness through sensory and immersive experiences.
Family museums in Bordeaux
What to do in the Museum district with your family?