We like The discovery booklet for children with games and riddles (from 7 years old) - Free
Neighborhood Cours d'Albret (in the gardens of the town hall)
Duration of the visit: 1h to 1h30 approximately
Age: can be suitable for all ages, but most of the activities (visits, workshops, booklet?) are accessible for children from 7 years old
Free for those under 18 years old or with the Bordeaux Metropole Youth Card (under 25 years old)
Free Every first Sunday of the month (except July and August)
New Visits for toddlers from 12 to 30 months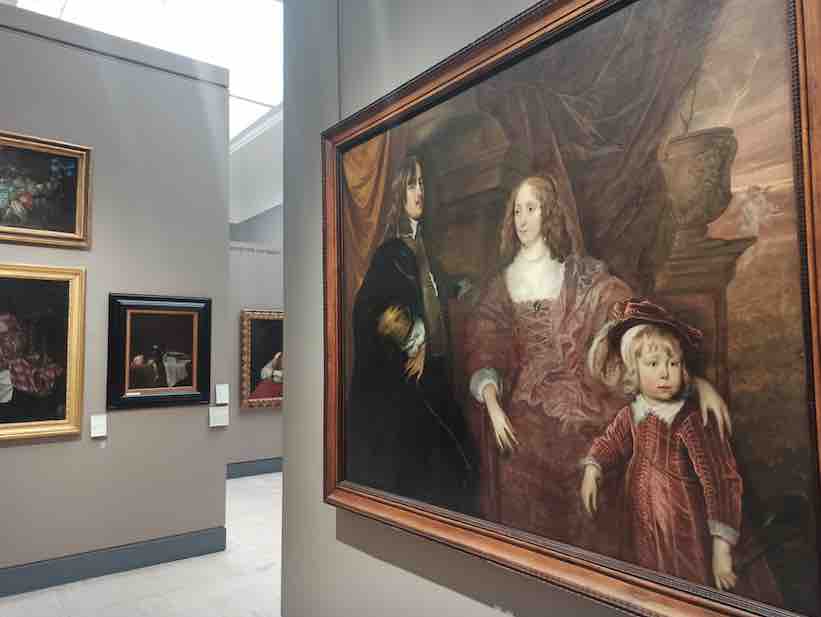 The Museum of Fine Arts, a must-see museum in Bordeaux
With 500 years of art history spread over two wings, this museum presents emblematic works of each major European artistic movement. The course will from the Renaissance to Cubismby way of the Baroque and Impressionism.
What stands out the most is the gigantic size of some of the paintings! Children of all ages will love to find the little hidden details, the museum has even made a game of it that you will find in each room.
To accompany children from 7 years oldthe museum has created a discovery booklet with adapted information, games and riddles. It is available for free at the entrance of the museum.
The museum's collection is rich, with temporary exhibitions which completes it at the level of the Fine Arts Gallery. You will find there oil paintings, watercolors, pastels, as well as sculpture?
The strong points
It is a museum on a human scaleThe museum has a beautiful green space for a break between two collections. Its program is punctuated by various workshops and visits intended for families and young children.
Rates and opening hours of the Fine Arts Museum
The museum is open every day of the week except Tuesday
Schedules: from 11:00 am to 6:00 pm.
Closing days Tuesdays and holidays (except July 14 and August 15)
Full price : 6? (permanent collections)
Permanent collections + exhibitions in the Museum Gallery : 8?

The Musée des Beaux Arts de Bordeaux is included in the City Pass Bordeaux
The events at the Museum of Fine Arts with the family, with children
Visits and workshops are offered every Wednesday and during the vacations. The workshops are 4 hands (parent and child) for 3 to 6 year oldsand in autonomy for 7 to 11 years old. Workshops are by reservation only and are not free. See the museum's website for more information.
Visits for families are offered one Sunday per month:

Sunday, February 19 & April 16: family visitHighly colorful!"
Sunday, March 12: family visit "The heroes of mythology"

NEW ! Visit for toddlers (12 to 30 months) to allow them to discover the museum through their senses, accompanied by their parents.

Open for booking for the following dates: Thursday, February 9 and Wednesday, April 19.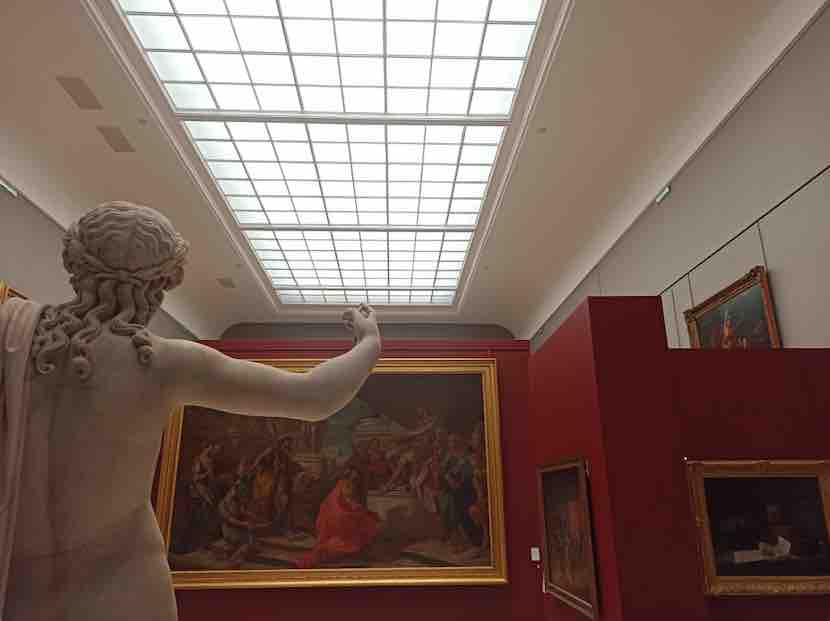 What to do after the museum?
Eat a good fish & chips at the city's iconic pub The Connemara

Have a snack à Space Coffee (rue des Remparts) or just a treat on the go from the delights of the Jocteur Bakery (special mention for the praline buns!).
For shoppingYou have a choice: the Mériadeck shopping center, the St. Catherine's Walk, or all the boutiques of Sainte-Catherine Street. Think also to make a tour rue des Rempartsbut be careful with your credit card!
Playing an outdoor Escape Game in the historic district of Bordeaux to discover the city while having fun! The start of the Game stop is 11mn walk from the Fine Art Museum.