Zoological parks are no longer just places of entertainment and amusement as in the past. They have missions such as conservation and rescue of endangered species. Better knowledge of species to better protect them!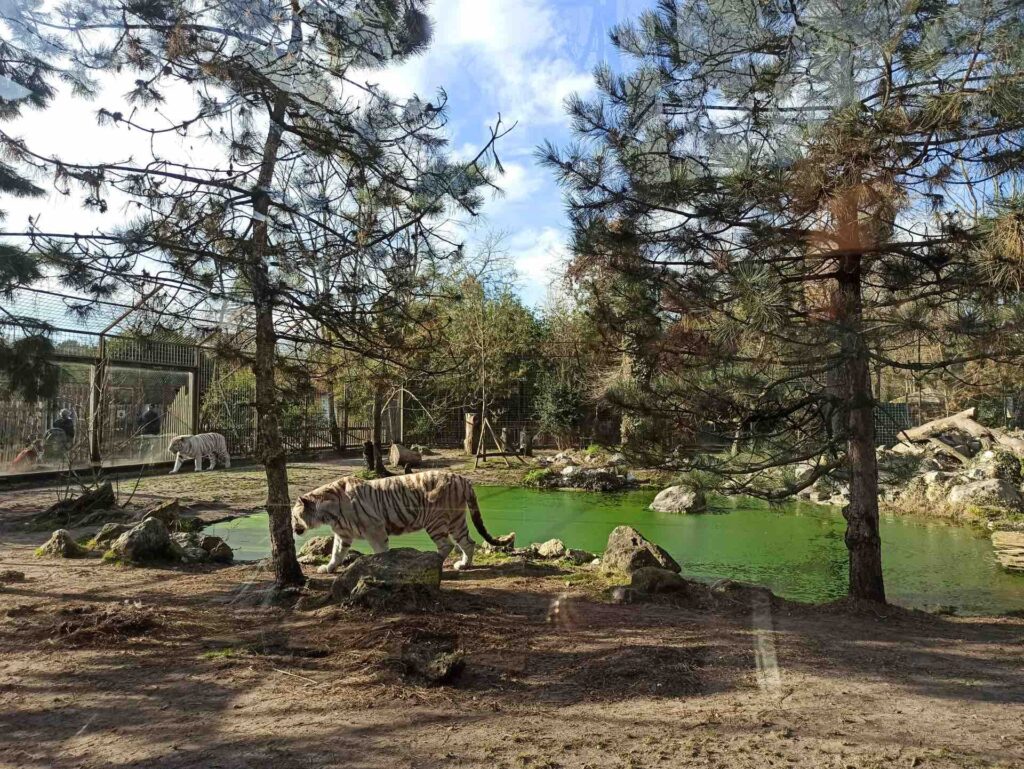 We like the aviary of the Loriquets, the labyrinth of the lemurs
Neighborhood in the forest of Bourghailh
Duration of the visit: 1h30 to 2h
Age: all public
Free for children under 3 years old
A little advice : remember to check the schedule of activities when you arrive
The zoo of Bordeaux Pessac
Nestled in the heart of the Bourgailh forestPessac zoo on 5 hectares surrounded by greenery! On a human scale, the park is accessible with walking carts available for small legs, sometimes tired (ideal for children under 10 years old and at a cost of 5€ per rental).

A great diversity in the animals that live in the zoo: pandas, cheetahs, European elands, white tigers, maned wolves, game, otters... Also the animals of the farm like sheep, goats, giant chickens or miniature horses...

Several slots are offered each day to attend to the animal snacks. The caretakers will answer the children's questions during feeding on their lifestyle, diet or behavior.

The change of scenery is really there in this zoo, well thought for families.

There are numerous picnic benches availableas well as several areas to rest for a while

You will feel really close to them during your visit!
The strong points
The aviary of the logiquets An immersion in these small multicolored parrots. Children can feed them with a small jar of nectar collected at the reception desk.
The labyrinth of lemurs to live a unique experience close to these small primates of Madagascar
It is free for children under 3 years old
The animations at the zoo of Pessac
Feeding the animals
Soigneur d'un jour : a full day to live the daily life of the zookeepers of Pessac (adult rate from 16 years old : 160€ / Family pack with 1 adult + 1 child (from 8 to 15 years old included) : 240€)
Schedule of the zoo of Pessac
Duration of the visit : from 1h30 to 2h approximately
The zoo is open every day
Closed on December 25 and January 1
Opening hours vary throughout the year, so check the official zoo website to prepare your visit

Prices of the zoo of Pessac
Adult ticket : 18,00€
Child ticket from 3 to 11 years old : 13,00€
Ticket for adults with disabilities : 12,50€
Ticket for children with disabilities : 8,50€
Free for children under 3 years old
Bordeaux Metropole Youth Card Ticket : 15,30€
Adult annual subscription : 53,00€
Annual subscription for children : 38,00€

The Pessac zoo is not included in the City Pass Bordeaux