We like A fun, interactive show with a message of tolerance for children
Age: from 3 to 10 years
Date from September 30 to October 1, 2023
Duration : 40mn
Location: at Théâtre l'Inox, Bordeaux
Little Blabbermouth and the Big Misunderstanding
Little Blabbermouth tries to be "as quiet as a mouse" to please everyone, but she's got a lot of questions in her mouth!
In the kingdom of "Cékomsa" we don't like questions, questions are very annoying and the king, it gives him pimples, so since always when a child asks a question we answer "It's like that, it's like that, it's like that!"
But one day, after being teased at school, Petit Philippe disappears, and Petite Pipelette sets off to find him in the fairytale forest. She meets the wolf, the fairy, the dragon and the princess, and thanks to her questions, she finds much more than Petit Philippe...
A show for young audiences that conveys a lovely message of tolerance...
The show Petite Pipelette et le Grand Malentendu is accompanied by an introduction to theater and theater professions.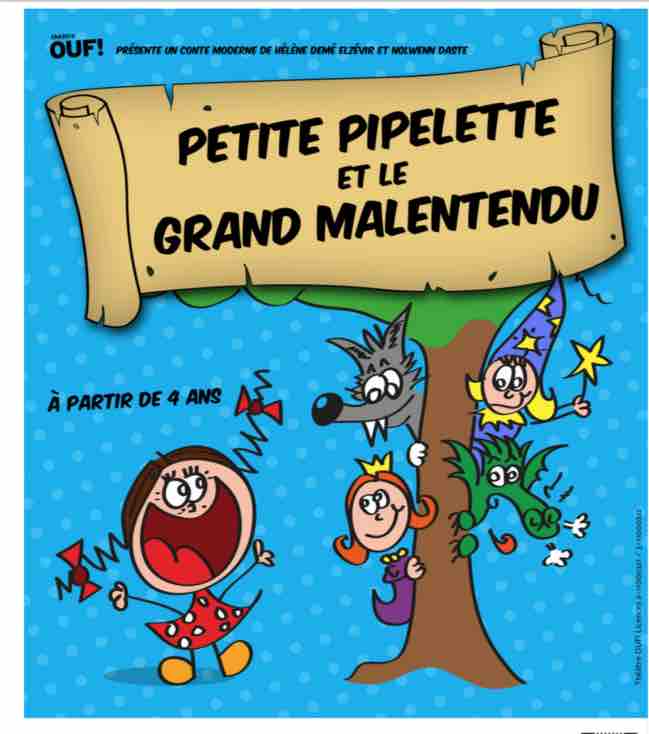 What to do in Bordeaux with children?