An unusual visit in the heart of Bordeaux
All audiences, ideal for families, from 8-9 years old
When Street Art seduces the Chartrons...
✔️ To privatize for one or more families
✔️ Between friends, Team Building, for seniors...
✔️ School outing (college, high school) or extracurricular activities (youth association, leisure center, town hall...)
Points of interest of the guided tour: the Chartrons districtnorth of the historic center of Bordeaux, Notre-Dame Street, the famous M.U.R (skatepark des quais)
The guide will take you from the Garonne to the heart of the Chartrons, a popular place for Bordeaux residents and urban artists.
This district has been transformed in recent years, notably with Street Art whose colors and modernity contrast with the old wine cellars that line the quays.
You will discover the works of famous artists such as Alber, A-MO, Selor, Monsieur Poulet, CLET, MonkeyBird Crew, or Migwel, but also graffiti, stencils, tags and collages of Bordeaux artists and amateurs
This visit will also be an opportunity to hear stories about the history of the Chartrons from the 17th century, a place of trade and prosperity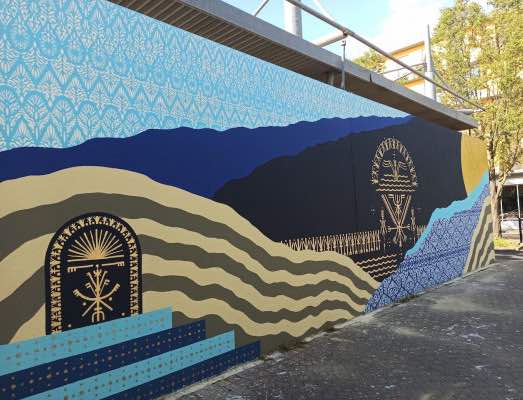 Practical information
Number Up to 12 people (over 12 people, contact us by mail for a quote)
For whom all audiences, from 8-9 years old
Neighborhood: the historical center of Bordeaux
Language in French or English
Duration : 1h30
Meeting place streetcar stop B "Les Chartrons
Distance traveled : about 1.5 km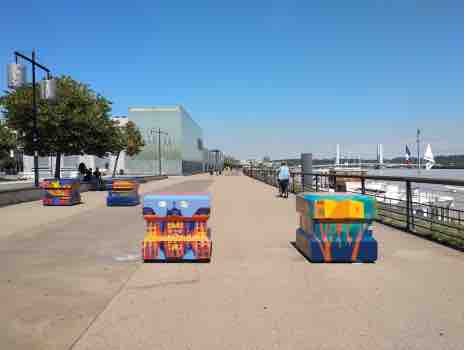 FAQ
What to do in Bordeaux with children and teenagers?