(free for children under 6 years old)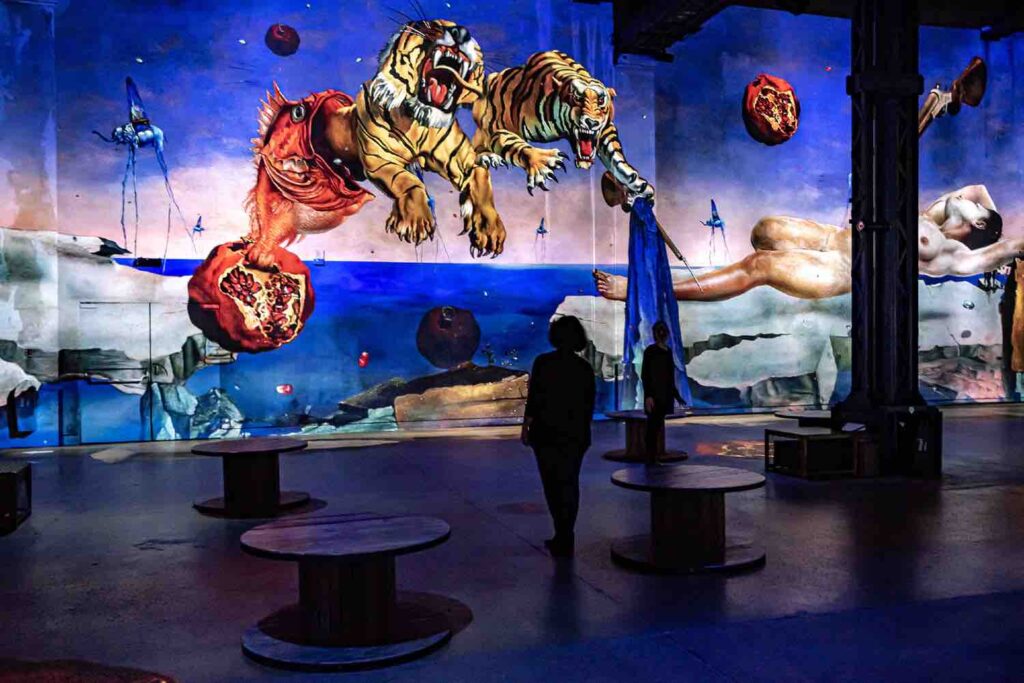 The Dalí exhibition at the Bassins des lumières is the new creation of this place dedicated to the discovery of art through digital and immersive processes
Through a thematic tourdive into surreal and metaphysical landscapes and find yourself in the heart of the surprising works of the artist with the overflowing imagination
The Dalí exhibition presents Dalí's monumental works are projected on the floor and walls of the studio. Up to 10 meters high, they let appear the details of the brush strokes, the lines and the play of materials.
They trace 60 years of creation
The world of Dali lends itself particularly well to this digital experience in XXL format
The music of Pink Floyd accompanies this sensory experience
In the second part of the exhibition, the Bassins des lumières offers a tribute to the Spanish architect with the exhibition "Gaudí, architect of the imagination"
An advice Bring a little wool, it's chilly in the Bassins des Lumières
Opened in 2020 in part of the city's submarine base, it is the largest digital art center in the world. The site is composed of 4 water basins, projectors and speakers allowing the projection of images n sound and light. It is located in a former German submarine base from the Second World War. Inside the cells of the base, artists' works are projected, in movement, in music, playing with the architecture of the place. Children and adults alike will be enchanted by the movement of the works on the walls, on the floor, or on the water.